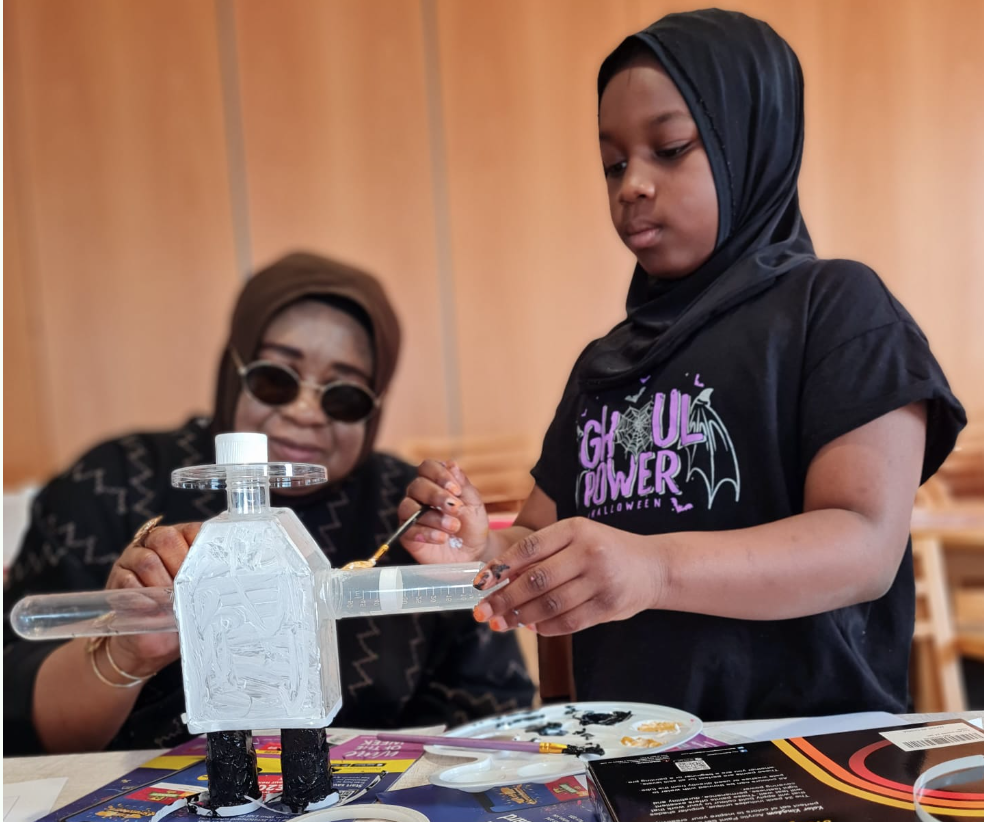 28.10.2023 – 29.10.2023, 10:00, DCA Centrespace, 152 Nethergate, Dundee
Using design, art and storytelling, CULTIVATE Creative Practitioners Vinishree, Shona and Amadu have been facilitating creative spaces and activities to engage people across the city with climate justice issues – exploring themes from climate change awareness and greenwashing, to how we talk about climate change in different languages and through a cultural lens.
They are now inviting you to celebrate the coming together of individual voices, amplified through arts and creativity, and to add your voice to the vital conversations on how we make a more equitable, caring and sustainable tomorrow for our communities, place and planet.
Visitors will be invited to listen to stories, take part in conversations and hands-on activities, or simply take a moment to wander in the space and gaze at the artworks.