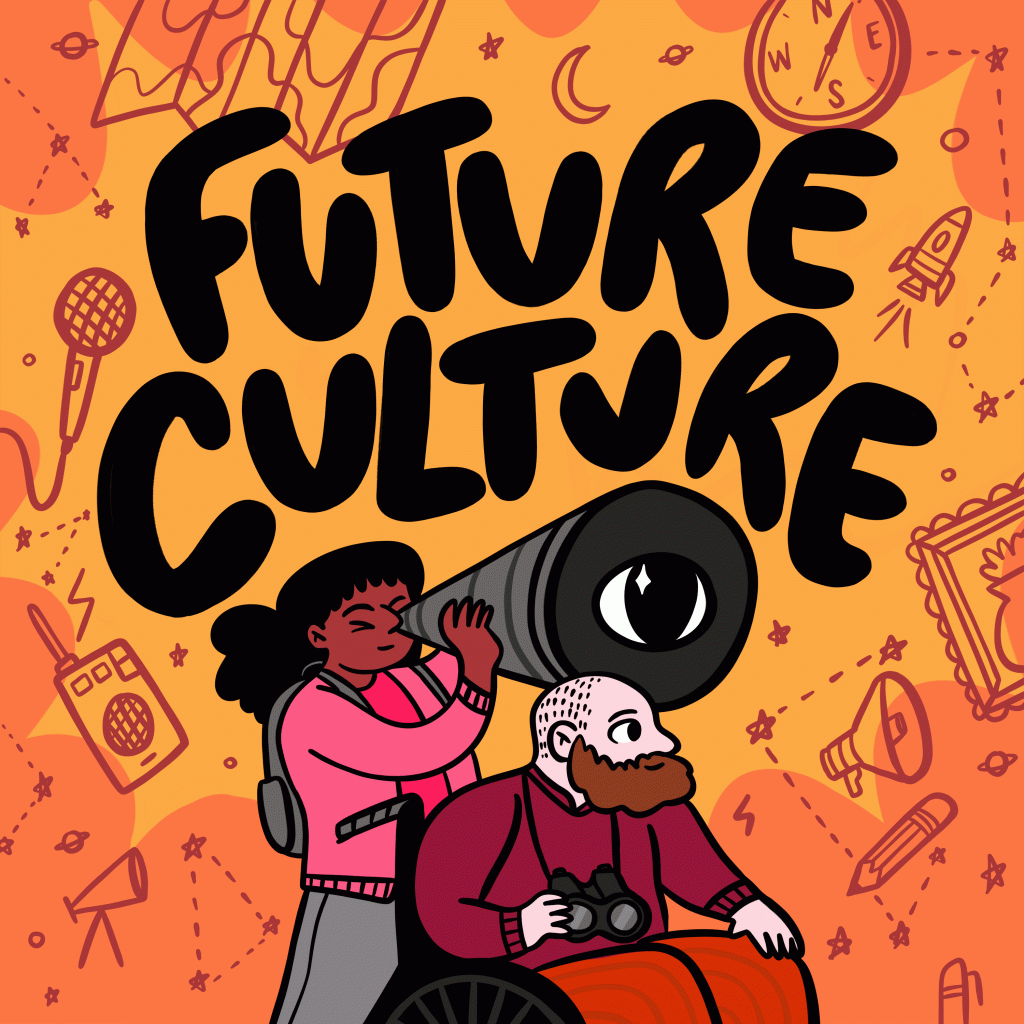 11.03.2022, 16:00, Online
Future Culture podcast host Morvern Cunningham in conversation with some of the freshest voices in Scottish culture today.
As part of the new podcast series exploring what lies ahead for Scotland's creative communities, this live event recording saw Future Culture interviewees discussing provocations to key themes explored throughout the series – environment and climate, minoritised voices, creative freelancers, health and wellbeing, Scotland's languages, places, and more – addressed by the Culture Collective network and beyond.
Speakers included:
Artist for Change: Climate Crisis at Eden Court, Ink Asher Hemp
Founder and director of the Science Ceilidh, Lewis Hou
Writer and editor Arusa Qureshi
Writer, reader and author of The Illustrated Freelancer's Guide, Heather Parry
Writer Tomiwa Folorunso, and
Dancer, theatre maker, collaborator and micro-activist, Emma Jayne Park
If you'd like to listen back to the live event, audio is available here.
This event was captioned and British Sign Language (BSL) interpreted.
About Future Culture podcast
Based on Culture Collective's 2021 Starting Points event series, which explored pertinent themes to community-based art projects within the network and Scotland, the Future Culture podcast will explore what comes next. What does the future hold for creatives and their importance for communities across Scotland as we go forward?
Listen on your favourite podcast app, or right here on the website.
Image credit: Maria Stoian, www.mariastoian.com