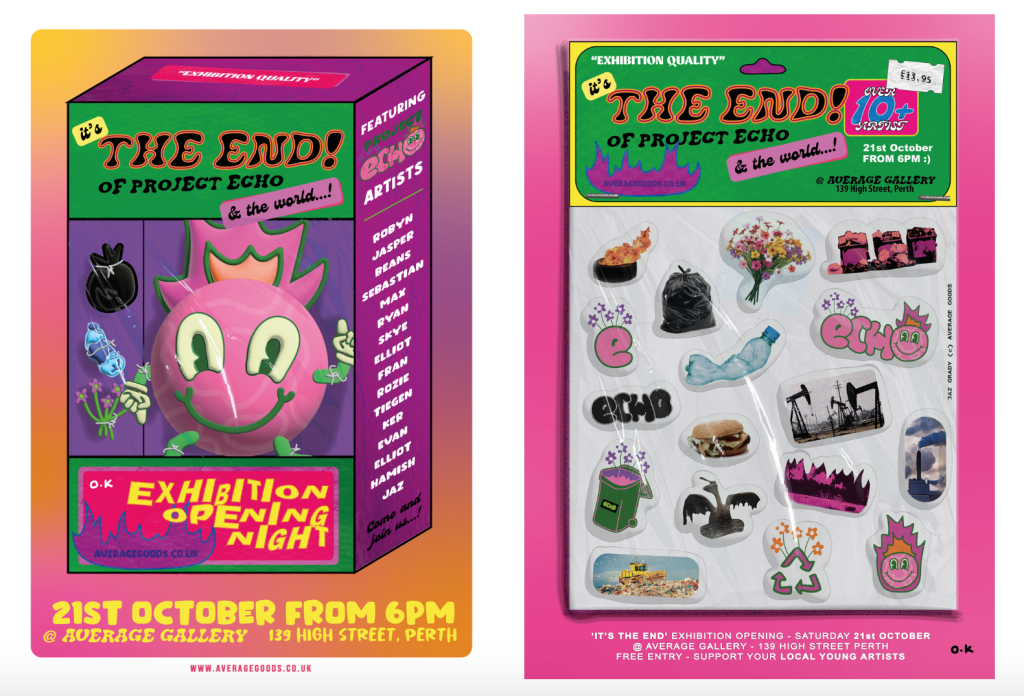 21.10.2023, 18:00, Average Gallery, 139 High Street, Perth
This event marks the culmination of the hard work and creative dedication of up-and-coming artists from Perth and Kinross.
The space will be home to a diverse range of artworks, including sculptures, group pieces, mixed media installations, and thought-provoking commentary. These young artists have passionately explored environmental and social issues that resonate with today's youth.
This exhibition is a platform for their voices, a testament to their talents, and an invitation for you to engage with the artistic and societal dialogues that matter. Join us in celebrating the achievements of these young visionaries and be a part of an evening that merges art and advocacy.