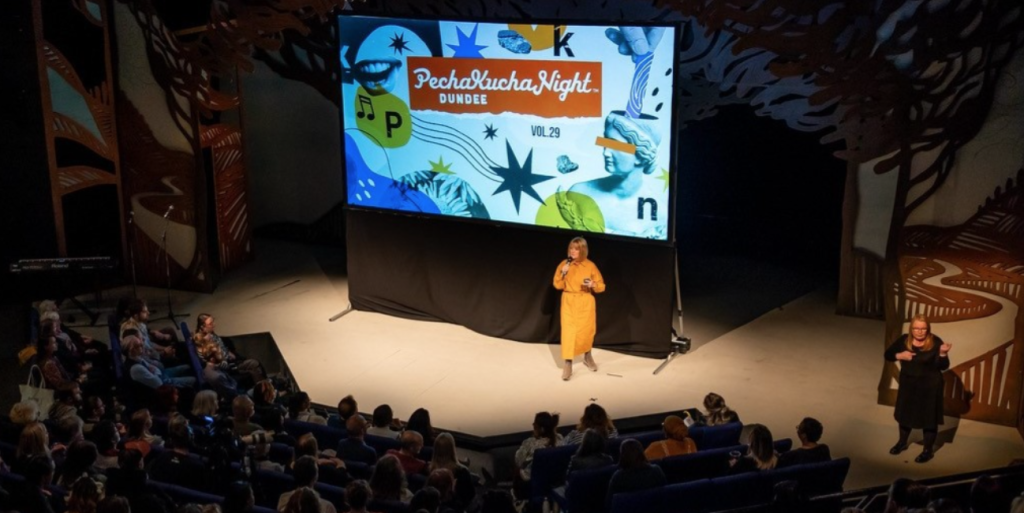 09.11.2023, 19:00, Dundee Rep, Tay Square, Dundee
PechaKucha Night Dundee is back at Dundee Rep Theatre on Thursday 9 November 2023 and Creative Dundee will also be celebrating their 15th year anniversary!
Hosted by Creative Dundee in the city since 2011, PKN now runs in over 1,300 cities around the world! It's a simple quick-fire format – speakers show 20 images, each for 20 seconds.
Always different, entertaining and inspiring; there is something for everyone at this event which first started in Tokyo in 2003 and has now grown into a global phenomenon. Our regular Pass the Mic section gives anyone the chance to shout out the events and opportunities they have coming up.
Creative Dundee centres creative communities as powerful catalysts for collective good. Since 2008 our work has been about better connecting the city and amplifying how creativity impacts our lives.