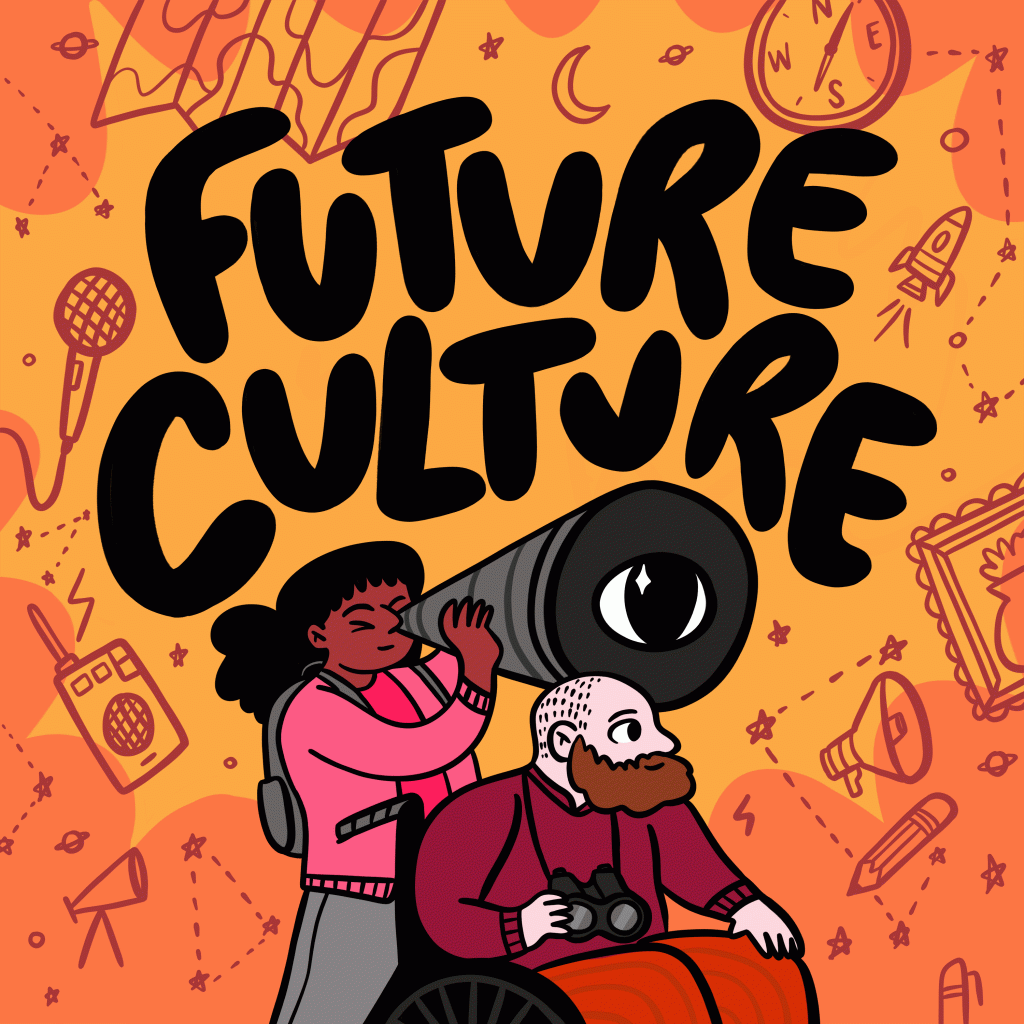 Podcast
This is the Future Culture podcast. Based on our 2021 Starting Points event series, which explored pertinent themes to community-based art projects within the network, Future Culture will explore what comes next. What does the future hold for creatives and their importance for communities across Scotland as we go forward?
Listen on your favourite podcast app, or tune in below.
Future Culture trailer

Future Culture trailer transcript
Episode one: ACT

Episode two: NOURISH

Future Culture NOURISH transcript
Episode three: AMPLIFY

Future Culture AMPLIFY transcript
Episode four: SPOTLIGHT

Future Culture SPOTLIGHT transcript
Episode five: BROADCAST

Future Culture BROADCAST transcript 
Episode six: LOCATE

Future Culture LOCATE transcript
Episode seven: LIVE

Future Culture LIVE transcript 
More about the series
Throughout the podcast series, we will be speaking to the people steering Culture Collective projects across Scotland about what influences and inspires their work and their communities. We'll be exploring subjects such as the environment, wellbeing, language, investment, minoritisation and much, much more.
Listened to the episodes? Why not head to our Miro board? An online space that's been created to invite you to join the conversation. Add your thoughts, insights, experiences and questions here and we'll include your perspectives in our future conversations.
You can also watch the Starting Points event recordings here.
Production team
Produced by Halina Rifai
Presented by Morvern Cunningham
Music by Hen Hoose
Artwork by Maria Stoian