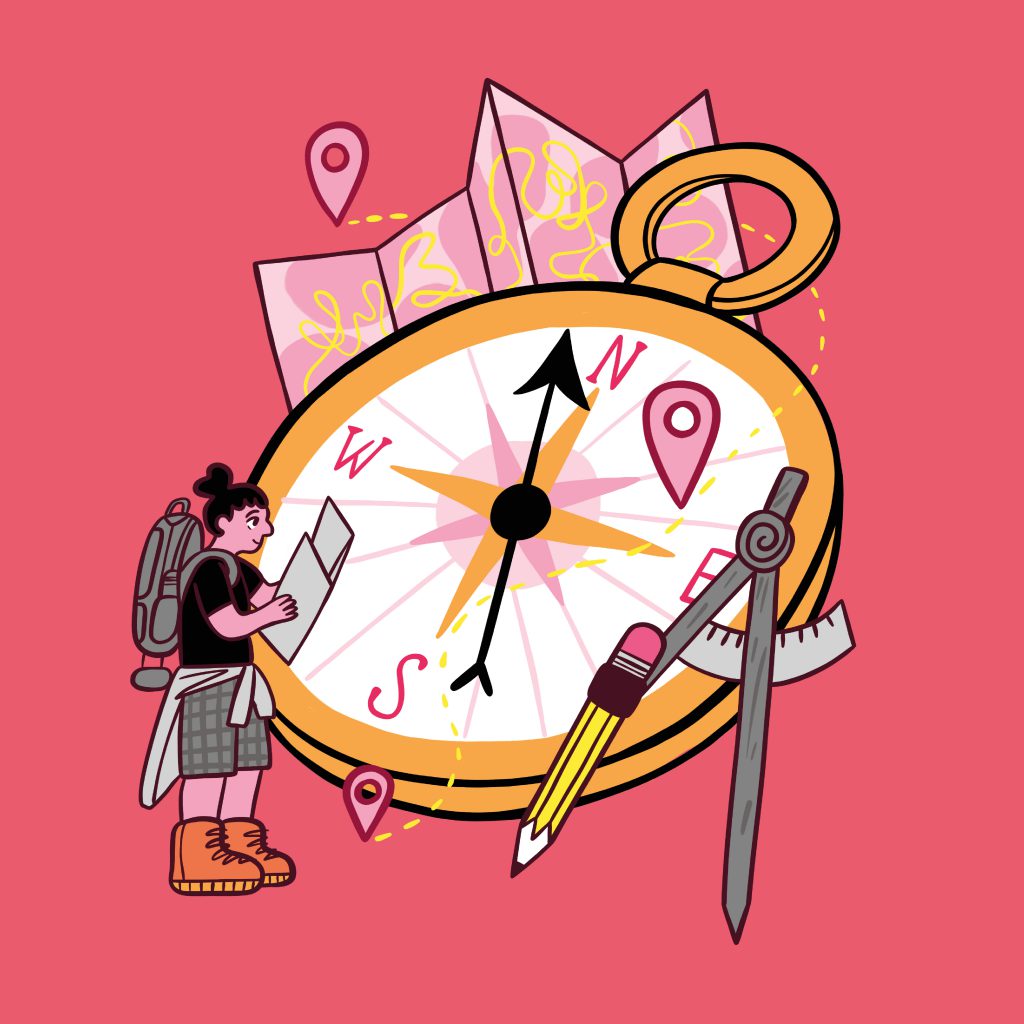 30.11.2021, 16:00, Online and in-person at The Heart of Hawick
How does the geographic diversity of our villages, towns and cities influence our experience of community and creativity, and how might those differences be reflected in the emergence of distinctive creative projects? How might creative projects (re)shape the way we experience our places?
This event connected with people and projects curious about the connection between people, place and creativity. Speakers – from the Culture Collective and beyond – discussed their experiences, questions, learning and hopes for the journey ahead.
The event was hosted by Emma Jayne Park – Dancer, theatre maker, facilitator and activist.
Speakers included:
About the winter events series
Culture Collective's winter 2021 events were designed as a series of starting points to mark the outset of our journey. Together we set out to an unknown destination, collectively learning from one another along the way.
Illustration by Maria Stoian (www.mariastoian.com)